Appropriate lighting could have a great impact on the success of a restaurant. Aesthetical lighting might sound like a welcoming gesture for passersby. In fact, lighting may have your restaurant noticed from a distance and Led tape lighting has plenty of promise for restaurant lighting.
Led tape light comes in with a variety of types ranging from parking lot LED lights, LED light boxes, indoor and outdoor LED bulbs, and fixtures. LED strip lights provide a variety of benefits from low maintenance costs, aesthetical enhancement of the restaurant and low energy consumption.
The energy consumption of LED strip lighting in comparison with fluorescent and incandescent energy consumption is only a fraction. With this in mind, restaurants are using Led strip lighting to beautify their business as well as the cut on monthly energy bills.
Special Led tape light for restaurants delivers stunning visual effects that highlight all the elements of a room's décor. The lights will soften the restaurants' ambiance while offering unique brightness at the same time. The most popular LED lighting colors are neutral white and warm white. You are likely to spot them in the most famous commercial joints. Since LED tape lighting comes with its own unique aesthetic value depends on the market target. We will outline for you six tips for high end LED tape lights for restaurants.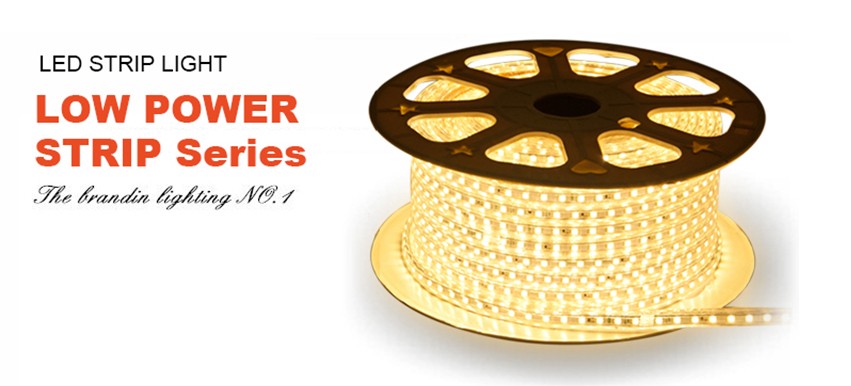 Below are some tips for installing restaurant LED lighting.
-Figure out and establish a unique tone and Style
The wide variety of stripe LED lights allows restaurants to bring out any desired lighting effect. It does not matter what you want with the LED lighting, but tone and style can be achieved through decorative wall sconces, pendant lighting, unique arrangement, and ceiling light fixtures. You can have a combination of aesthetical performance with energy saving LED filaments to achieve the right atmosphere for your restaurant. Linear COBs (Chip on Boards) on LEDs can also be used to deliver creative shapes and stunning features like spirals, hearts and aesthetical features. There are various types of LED strip lights that feature large bulbs, tiny fixture or fairy glowing LED tape light boxes, all of which can greatly contribute to a great restaurant atmosphere. Choose LED tape lighting with the desired color temperature that suits the style of your restaurant. Warm white fits the natural look of an executive restaurant, while yellow or neutral white would be suitable for a classical entertainment restaurant and café. You can also achieve the desired tone through a combination of the appropriate patterns with your LED lights.
-Aesthetically light up the workspace
Nothing appeals to an employee more than a perfectly lit workspace. Using strip LED lights to enhance the aesthetic value of the restaurants' workspace will not only improve the chefs working morale; but will also add to the delight in the restaurant as a whole. Combine the right color temperature that goes hand in hand with the staff's food preparation needs. The best workspace LED tape lights color temperatures to include warm white, yellow and cold white. Also, make sure that the LED lights used have a high CRI so that chefs can see more clearly when evaluating ingredients.
-Create visual effects that inspire
LED tape lights are the perfect lighting choice for adding visual appealing design elements to your restaurant. The adhesive backing of these lights makes them easy to install and therefore you can implement any amount depending on your budget. The decorative LED strip lights are usually available as single colors, a number of white shades, color changing with the RGB pattern or tuna white. The lights will also allow you to come up with any imaginable color scheme you desire through the controlling modes. Controlling the aesthetic look of the light involves changing the light colors and CRI with a provided remote controller.
-Cut to size
Cutting the LED tape lights allows you to connect different types of lights together and fit them to a given area; the cutting will also enable you to implement the pieces in other parts of the restaurant where aesthetic is highly needed than lighting. For instance, you can cut and use them along the door entries, curtains, and windows. Cutting the LED strips is simple since the manufacturers usually include cut lines at the sides of the strips. There also exist special cutting tools for LED tape lights.
-Ambient lighting
Creation of ambient light is one of the major rules in interior design. LED tape lighting can be considered a big step towards incorporating the benefits of ambient light. Ambient light is simply a general illumination of the space around, and this would especially brighten up the restaurant for guests and clients. You can have the strip lights cut, curved and mounted at any point of the restaurant to create the spectacle you wish for. LED tape light comes with a unique versatility that ensures attractiveness and functionality. Combining your LED tape lighting with dimmers, so that you can have customers relax and refresh at certain times of the night. Dimmers are especially important if your restaurant operates on a 24-hour clock schedule basis.
-Custom LED tape light for restaurants
Where the existing Strip LED lights cannot achieve your desired design elements, you can approach a manufacturer to customize a package that fits your business. Highlighting every aspect of your restaurant with colors appeal more to the nature of your customers will likely pull more customers. Custom designed tape lighting will like spruce up the ambiance of your restaurant, brighten up all elements of the existing décor and create stunning visual effects. It is possible to highlight everything in the restaurant, from the vase, LED candles and décor through the use of strip LED lights.
LED lighting displays are energy saving, durable, affordable and efficient. Their performance is twice-fold that of traditional incandescent and fluorescent lighting. The LED strip lighting will also help create the right aesthetic environment for the customers that visit your restaurant. What else is more motivating than receiving compliments about your taste for beauty? If you choose beauty, then LED tape light is for you.