On a rainy night, I suddenly felt full of literature and art and wanted to read books and express emotions, but when I opened the book for a while, I felt my eyes were sore. It turned out that the mounted ceiling lamp over my head was not good enough…
You don't like reading, probably just because your reading lightis not installed probably.
Add a lamp. This may make a huge change in your reading experience. Today, let's talk about what kind of lamp should be used for "reading corner"?
Click the video to see what kind of light is suitable for reading. http://degc3km2.allweyes.com/leimove-professional-eye-protection-table-lamp-video
Leimove polarized eye lamp
Before discussing this question, take a look at these examples found online. Are they suitable for reading?
1. The "reading corner"is close to the windowsill, with sufficient natural light. The reading in the daytime definitely has no problem, but at night, it is very dark when there is no light source around it.(PS: Although the natural light is good, please not to read it under natural bright light.)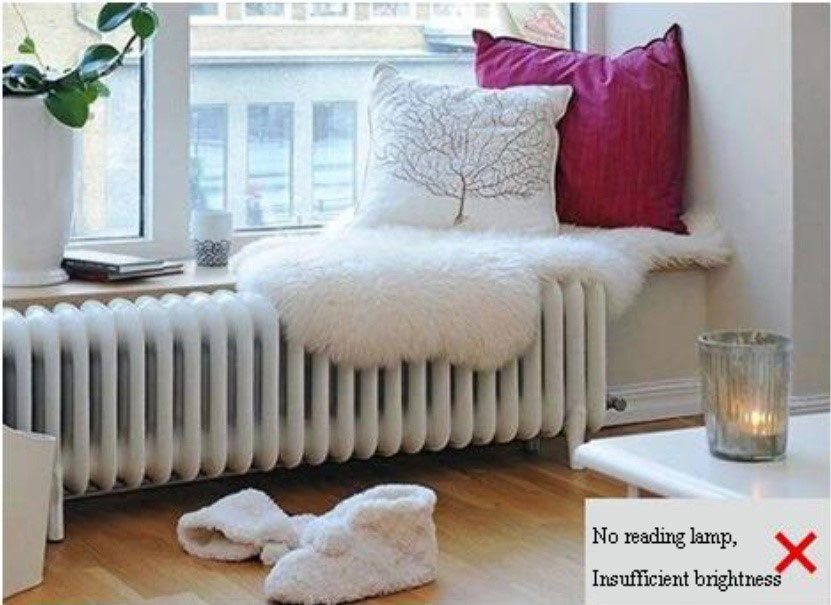 2. Many people are used to reading on the sofa in the corner. In the picture, the light comes from the rear of the side. The direction is correct, but the color temperature (yellow) is too low. People will soon become sleepy.
3. It looks very comfortable under this light environment, but in fact when people sit on the sofa and hold books,the desk lamp in front is totally useless.You may say that there is also a lamp on the windowsill. Take a closer look at the lamp. It is short and the light is weak -it is basically an ornament. It is useless. So if you want to read in the evening, you should put this bright desk lamp behind you.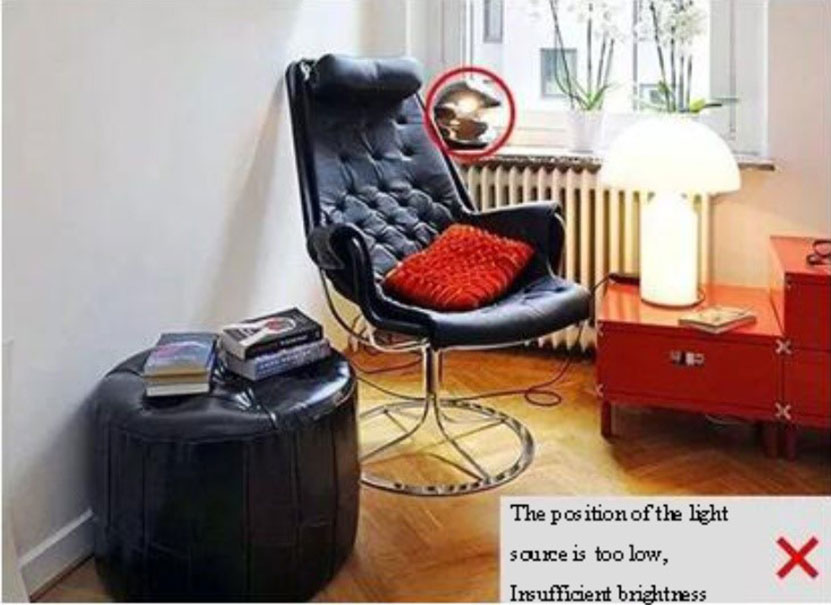 4. The floor lamp is placed behind the side of the reading position. It seems that there is no problem, but pay attention to the wrong light direction of the floor lamp. The screen-type floor lamp scatters the light on the book - the reading brightness is not enough.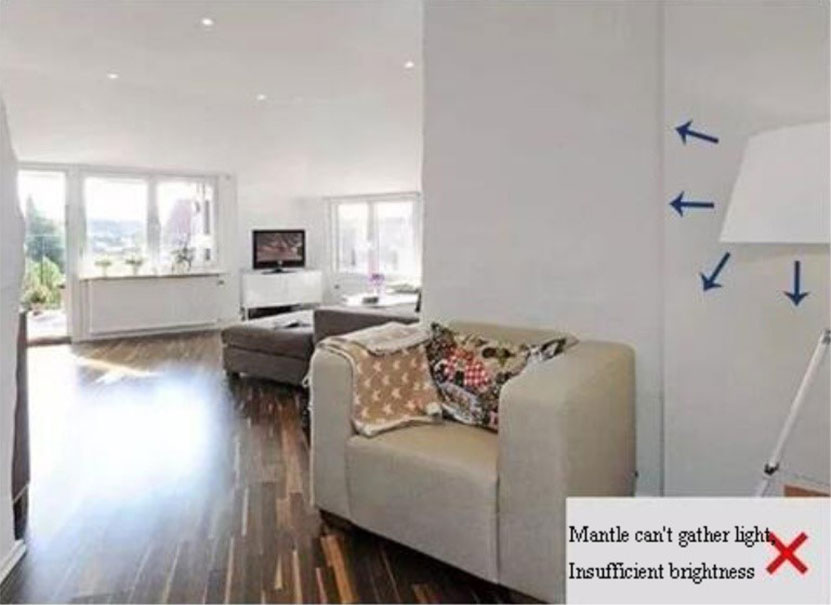 As shown below, it is also similar to the lighting above: with a floor lamp on one side and a ball lamp on the other. There are two lights, should the brightness be enough? It's really not enough. This light they send out through mantle, yarn ball is actually very weak and is not suitable for reading.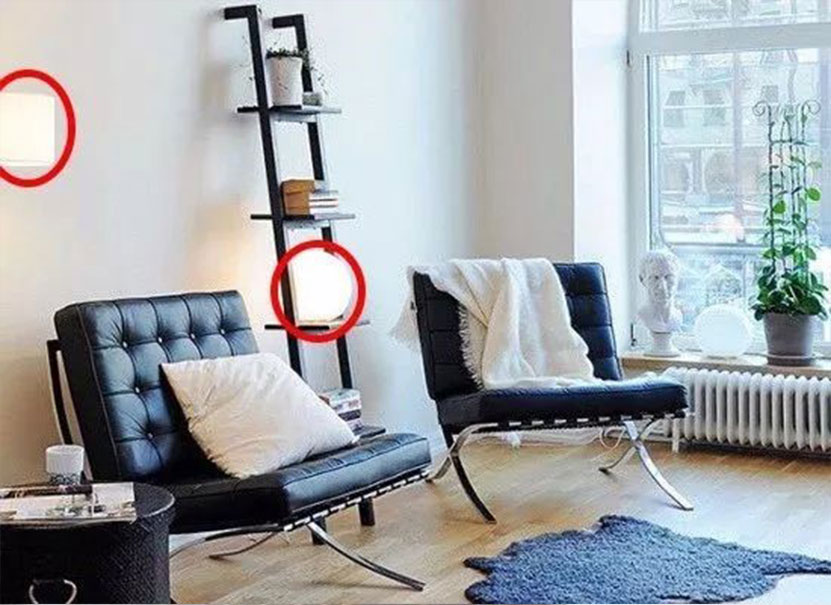 5. This "reading corner" is very comfortable, but if you find no lights near it, you can only rely on the ambient lighting of the whole room. This is obviously not enough.If illumination enables you to read at any corner of the room, your home is the same as the office.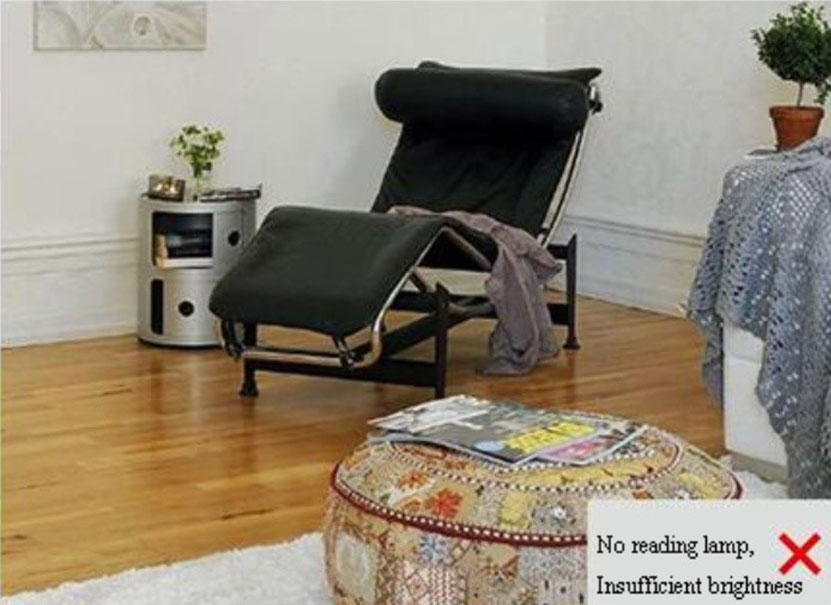 6. The placement of these two lamps is appropriate. There is a floor lamp behind the side of the sofa, but the problem is that they are all a small lamp head, which is to gather the light and send it out. It can only be seen in a very small range. It is too dazzling under this, and it is not bright enough when out of this range. So don't use this very concentrated floor lamp in the reading area.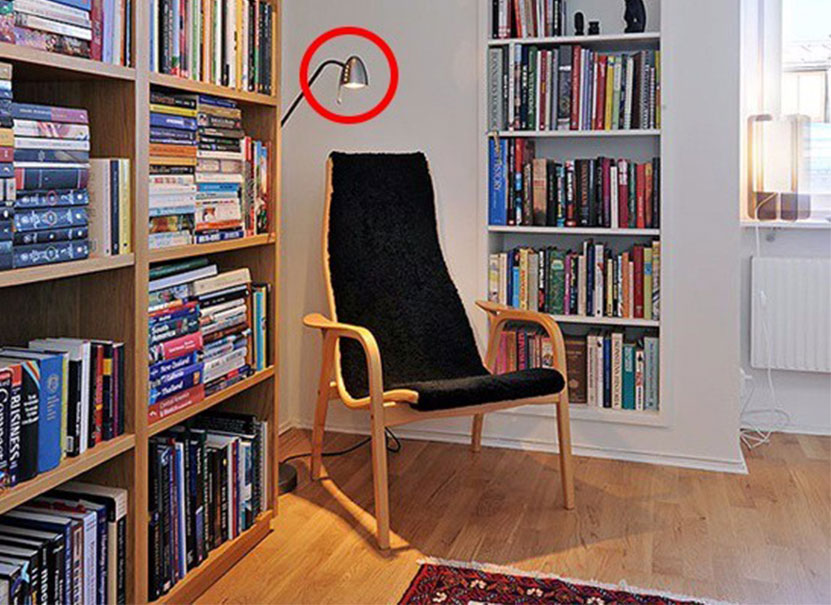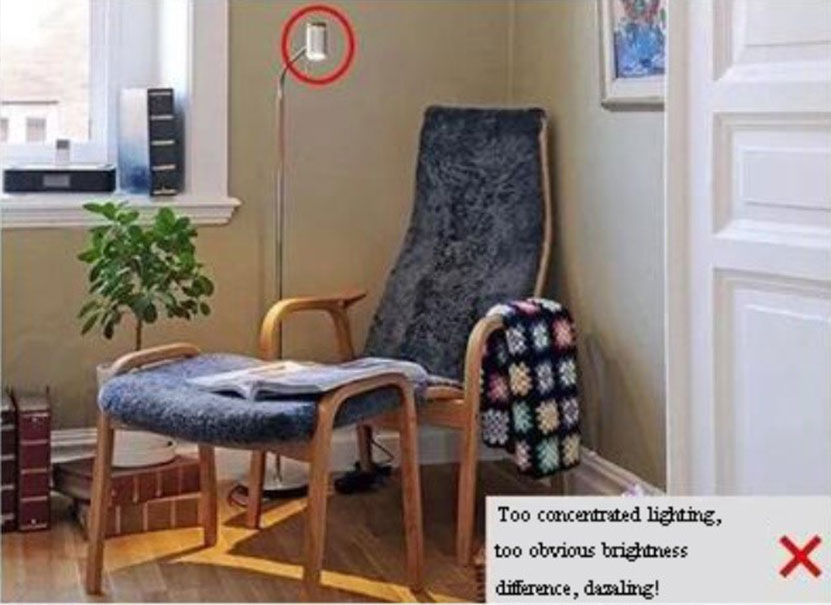 7. Another way: use a spotlight on the ceiling, and then a floor lamp. This looks very good and bright, but this kind of light is very hard and will cause a heavy shadow. Reading under this light will cause tiredness of the eyes.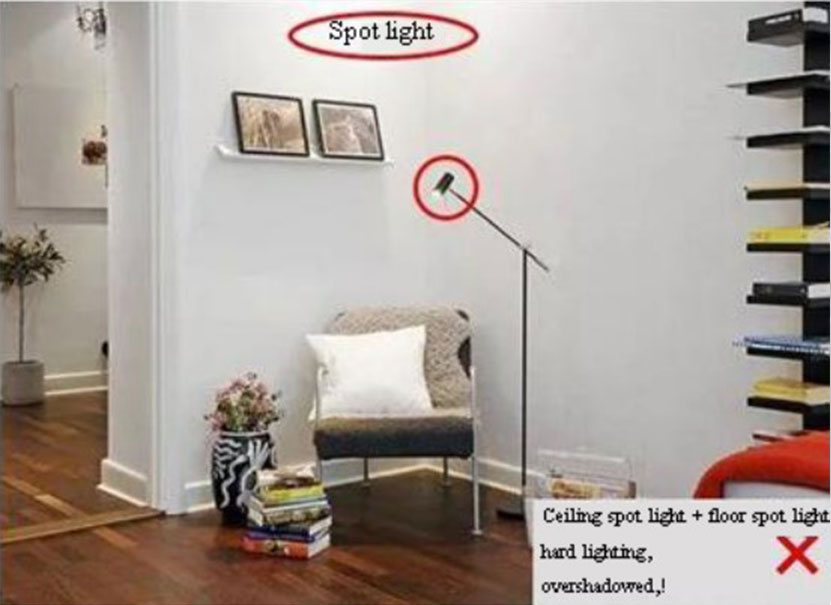 8.For example, this is also a "hard" light, which is easy to cause fatigue. The fire on the wall is basically useless for reading; instead, it is suddenly bright and dark, affecting eyesight.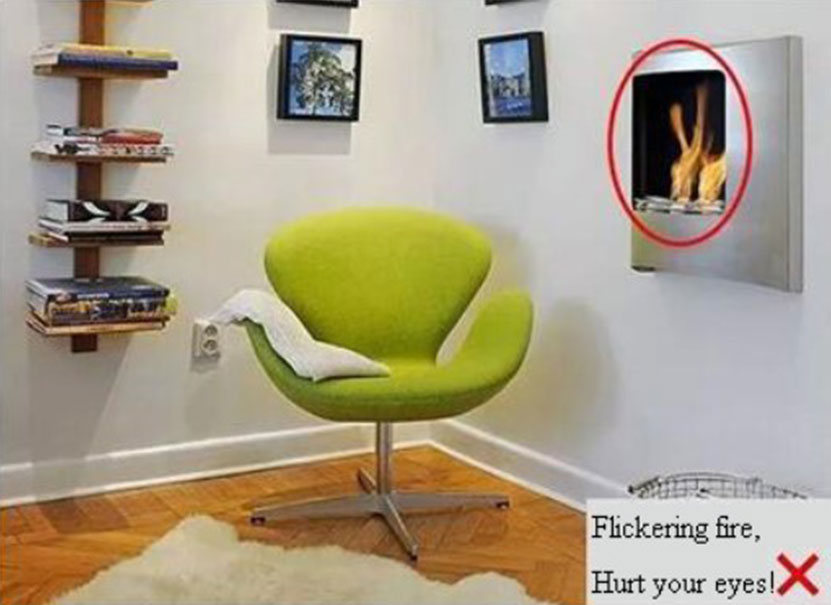 (*Thepictures above are from the network. If there is any infringement, please contact to delete.)
So, what kind of light source is suitable for reading? Here not too many parameters are mentioned. To sum up:
Sufficient illumination: written illumination of more than 300 lx
Moderate color temperature: 3500 K-5000 K
No obvious strobe flash: strobe flash depth<3.2%
High color rendering: color rendering index Ra> 80
No glare: pay attention to the direction and angle of the light
Suggestion: weak environment light + reading lighting can make you more concentrated!
A qualified reading lamp is similar to this: no shadow in polarized reading, 360-degree bendable lampstand, and changeable shape; the color rendering is close to 100% natural light, providing a more real visual experience; 4000K color temperature (even if you read late at night, you can experience the sun at ten o'clock in the morning)…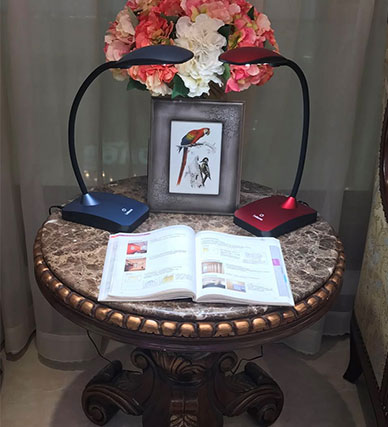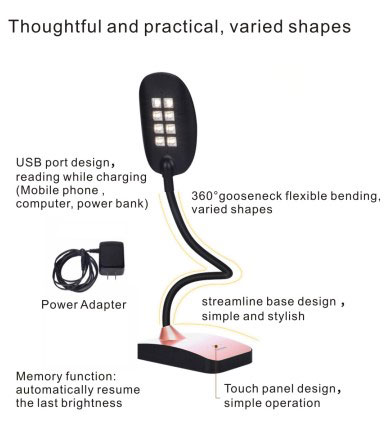 If we want to read books carefully and concentrate on swimming in the ocean of knowledge, we need a good reading environment. What requirements do we need for a good reading environment?
1. Quiet: no background music, away from noise
2. Reduce other temptations: a cup of water at hand, no snacks
3. Be comfortable in posture, but not too lazy
4. Good lighting: it is very important for reading and protecting eyes