What is the sales model? Is it important for selling LED panel light? This is a good question, and if you want to know the answer, you'd better stay with us for a while. This article is going to explain what is the best sales model for LED panel light. Sale model includes factory direct sells, retail, and wholesale. Compared to the factory direct sells and retail, lighting wholesale wins more market share currently. Commonly, when you think of wholesale, the first thing that comes to your mind is that the price of the item will be cheap, and it's true.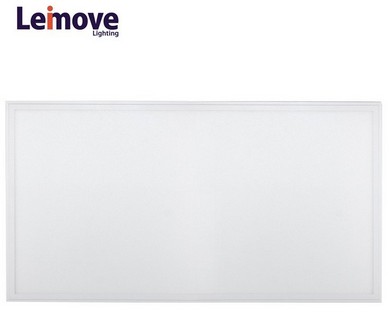 LED panel light wholesale offers benefits for customers and companies in five different ways.
1. High quality LED products. Directly supplied from wholesalers, the quality of the product can be guaranteed.
2. Promotions. You can expect weekly and occasional promotions that are available in the panel light wholesalers' websites.
3. Cheap prices. One of the main aims of wholesaling is to provide reasonable prices that all customers will term as friendly to their pockets.
4. Immediate contact with suppliers. Immediate contact can be achieved through online communication where a customer may want to make an inquiry about the panel lights and the supplier will give them immediate feedback.
5. Variety of styles. LED panel light wholesaler will also provide customers with a massive variety of LED panel lights at an affordable rate within their convenience.
The aim of wholesalers is to make sure they are making a positive impact in the society as they provide quality advanced LED panel lights.
Globally there are many LED wholesale companies that offer different goods and services. There are numerous panel light wholesalers in China nowadays. If customers or purchasers want to seek qualified and reliable LED panel light wholesalers in China, here are some third-party platforms for your consideration. For example, Global Source, Lightinthebox, and Chinabrands, all these three lighting platforms can provide reliable purchasing channels, information of lighting companies as well as the recommendations of other purchasing information.
LED panel light purchasers are sometimes difficult to distinguish since wholesalers are in competition and purchasers might confuse when trying to settle on a supplier who is able to provide qualified panel lights. In today's world, customers and purchasers ought to be very careful since there are companies which produce panel lights that look flawless yet they are counterfeit products in the market, which means these products do not have quality certifications. Below are some ways to choose qualified LED panel light wholesalers.
- Check if the wholesaler is registered by the government. This will enable you to know the wholesaler is certified to run that business and it has been licensed to do so.
- Check the originality of the products they sell. Probably in every country, there is a body or government authority which regulates entry and production of fake goods, so you can confirm with them the quality and durability of the products they produce.
- Knowing the supplier. A good supplier always practices with what they preach. Make sure the information posted on its website is true, such as company location and quality certifications. And make sure you work with suppliers who are helpful for your business, rather than causing troubles and inconvenience.
- Comparing the prices from different wholesalers. This is especially important for the small resellers. Profit space is one of the most important factors when choosing an appropriate LED panel light wholesaler. Different wholesalers may provide a different quote, so which one to choose is a determining factor of maximizing your profit space.
- Lastly, be keen to note other minor details that are easily ignored. For example, when purchasers or customers choose a panel light wholesaler, they should choose those who can provide them with a mass variety of styles and designs. By various product designs, the wholesalers will help you to expand the market and win more market share.
In conclusion, under the rat race of LED panel light industry, many wholesalers are striving to manufacture high-quality products, and customers and purchasers should be cautious when seeking a reliable and trustworthy LED panel light wholesaler. Anyway, be sure not to be left out with LED panel lights in which you will save energy and spend less on.