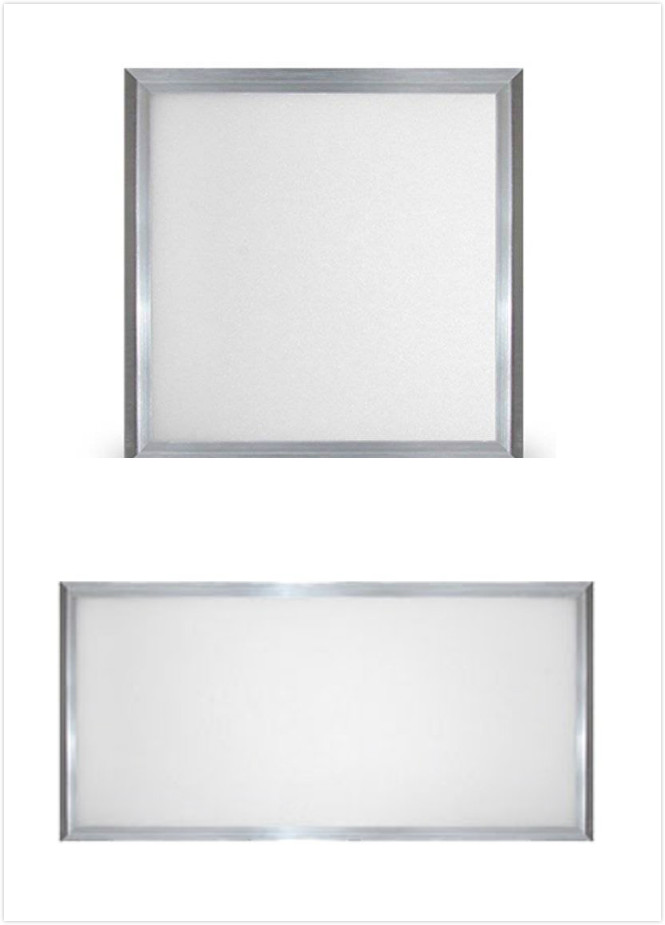 Hospitals are sensitive areas that might see things going wrong if a simple lighting mistake is committed. These places need light 24/7 every day. As a result, installed lighting systems must be well designed and reliable to ensure the hospital personnel working conditions and as well the patients' safety is catered for at high levels always. Besides, poor lighting negatively impacts the overall comfort such as the health and well-being of patients or staff at the hospital.
Led panel lights including LED square panel light and rectangular panel light are found to be the desired lighting choice for any hospital. These lights are created with special conditions to fit the various hospital facility purposes. Be it the patients' rooms, hallways, lobbies, laboratories, research facilities, or the waiting rooms; these lights best serves the purposes. Additionally, their energy efficiency is top on the list. Their creation took to consider the many bills hospitals encounter on the day on activities.
Features of the Led Panel Light Hospitals Desire
1. Low power consumption: The technology involved in the creation of these lights renders them as the least power consuming lights hospitals can perceive. As a result, they are considered to play a vital role in the cost structure of hospitals maintenance. It is apparent that hospitals have many lighting points and choosing anything other than the led square lights will see those incurring losses. Additionally, these lights are compatible with smart lighting control keys. These control the lighting to realize lights lighting in places where they are necessary.
2. Desired lighting standards: Hospitals activities require standard levels of lights to perform checkup and research. These lights have increased lighting alertness that is medically fit for patients' safety and quality in hospital surroundings.
3: Glare-free: Hospital wards and hallways should have lights that are glare free. In patients rooms, the sick spend hours lying in beds on their backs and hence, facing the light sources on the ceilings. The same scenario happens during their transportation in hallways. Overall, glare-free lights ensure patient comfort and a safe working environment for medical practitioners.
4. Comfort: Led square panel light is created with cozy designs to offer a relaxing atmosphere in hospital waiting rooms. The perceived relaxed atmosphere lowers the patient's stress levels, which renders the best conditions for patients to start treatment. Research findings also show that these light designs help relieve anxiety and fear.
5. Easy maintenance: Other than the benefits mentioned above, these lights are easy to maintain. This aspect has come as a surprise to many, owing to their classy looks, which, reminds me, the LED lights are again a lover of the hospitals because of their beautiful creation. That aside though, the led square lights are the easiest to maintain. Above all, they have long lifespans which ensure that hospitals receive value for their money when they choose to work with them.
6. Surprising health benefits: Research findings show the use of LED lighting discourages harmful bacteria from spreading in hospitals. While in use, they also stop bugs, bacteria, and dust from gathering around light fittings.
7. Safety: It is incredible how we all perceive hospitals to be our safe harbors. While there, these institutions take responsibility for our safety. After all, no services happen free of charge there. However, there is an essential factor that healthcare systems should consider: safety from lighting systems. What I am about to say is only known to experts. "Normal lighting bulbs use mercury which is highly poisonous to the human body". Now that you know, hospitals should relate the amount of danger looking down on the patients in those fragile glass tubes ensconced directly above them with toxic substances in them!
Enlightened hospitals have considered Led square panel light which does not have mercury to ensure patients, staff and hospital management safety. These lights use LED and not metals. Also, they do not emit radio frequencies, and they possess extraordinary abilities such as dimming that is good in ultrasound rooms.
Led panel light has many advantages over the traditional lighting systems. For instance, they have a longer lifespan which counts to over 50,000 hrs. Again, their fixtures offer full spectrum lighting which is far much better when compared to others such as the fluorescents. In the treatment arena, LED is the best visual element just as desired. Finally, these lights emit light consistently.
Should you seek after light partner, welcome to reach Leimove.